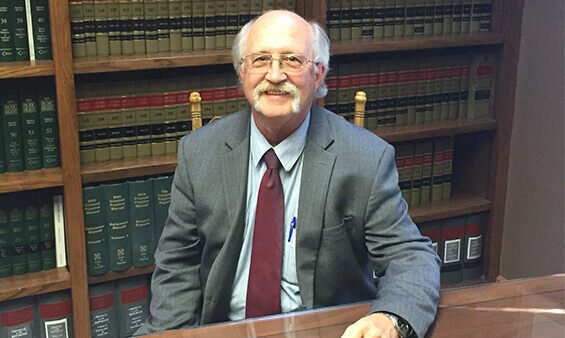 education
Gonzaga University School of Law Law JD - Juris Doctor 1983
Northern Arizona University Philosophy BS - Bachelor of Science 1980
License
Arizona. Active since 1995
Hawaii. Inactive/Voluntary since 1983
Serving Tucson, Pima County, and The University of Arizona
I am a criminal defense attorney because I value individual liberty. My clients are, by law, innocent until proven guilty and are entitled to a competent criminal defense strategy and an effective attorney. If the government has charged you with a crime — no matter how serious or how minor — I believe that there is always something that can be done for you.
Knowledge of the Arizona State and Federal Court Systems
Upon moving to Tucson in 1995, I was placed on the panels in Pima County for first degree murder cases and all felonies. I am qualified to represent Death Penalty cases as the lead attorney. I've represented five clients who were facing the death penalty and successfully obtained life sentences or better in all five cases. Three of those were obtained by jury verdict.
I have also been appointed to the panel representing felony offenders in the United States District Court, and I practice here in Tucson. My most noteworthy success in the Federal system was arguing before the Ninth Circuit, reversing the trial court in a precedent setting case involving a violation of my client's Miranda rights.
I have a reputation as an effective trial attorney within my legal community. I have the experience you need on your side when your freedom and your future are on the line. I strive to provide the best results for each of my clients. From murder to kidnapping, to drug offenses and misdemeanor offenses, I offer the experienced representation that you need and deserve.
Put My Experience on Your Side
My legal career began in 1984 with my first trial win on my very first case. At that trial, in Wahiawa, Hawaii, I successfully defended a Captain in the Air Force charged with a career ending offense. While his commanders and family watched from the gallery, I effectively cross examined the police officers and victim, after which the trial Judge granted us a dismissal of all charges. My client's top security clearance and his career were preserved as a result. After that trial, I knew I had what it takes to be a trial attorney.
Shortly thereafter, I joined the Public Defender's Office for the State of Hawaii. I began handling juvenile and misdemeanor cases, including handling hundreds of DUI's. I then moved up to felonies and, after being in that division for a short while, I was promoted to serious felonies where I spent seven years defending only the most egregious offenses. During that time, I handled several high publicity cases such as:
The "Kahala Slasher," a Vietnam veteran accused of the attempted murder, kidnapping and rape of a woman walking back to her home after Christmas shopping at the Kahala Mall, in a prominent neighborhood in Honolulu.
A disgruntled airport employee, charged with attempted murder who, after being fired, went back to his work place and fired several shots at his former employer.
The kidnapping of a TV cameraman by an escapee from the prison during his manhunt. The latter received national attention on the Oprah Show.